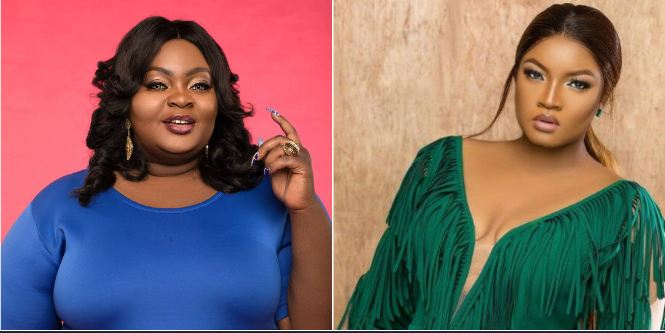 Nollywood Actress Eniola Badmus recently launched a media platform which she calls Eniola Badmus TV and appeared to be enjoying every moment of the beginning of her dream come through until she was reminded to 'work harder'.
However in a recent interview, top Nigerian actress Omotola Jalade was asked to send a shout out to Eniola Badmus TV and apparently her response  was not received well by Badmus who insinuated that it was degrading.
The clip which Eniola shared on her Instagram page, had a caption where she stated that she promises to 'work harder till she needs no introduction', Jalade who was asked to send a shout out to the actress' media outfit responded saying "oh Eniola Badmus, she's an actress, isn't she.."
In any case, it seemed like Badmus took her response as a snub and she shared the video on her Instagram page with a message. In the message, she stated that the response has reminded her to work harder so that she would need no introduction.
See her post below;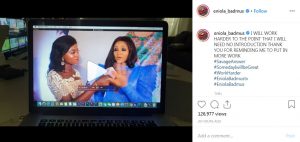 It can be argued that the actress and mother meant nothing by it and was simply acknowledging that she knew the name and the person but in life, perception is everything and Eniolas' perception of the moment appears to be that Jalade was being 'snubbish'.
Watch video below:
Source: Instablog
---