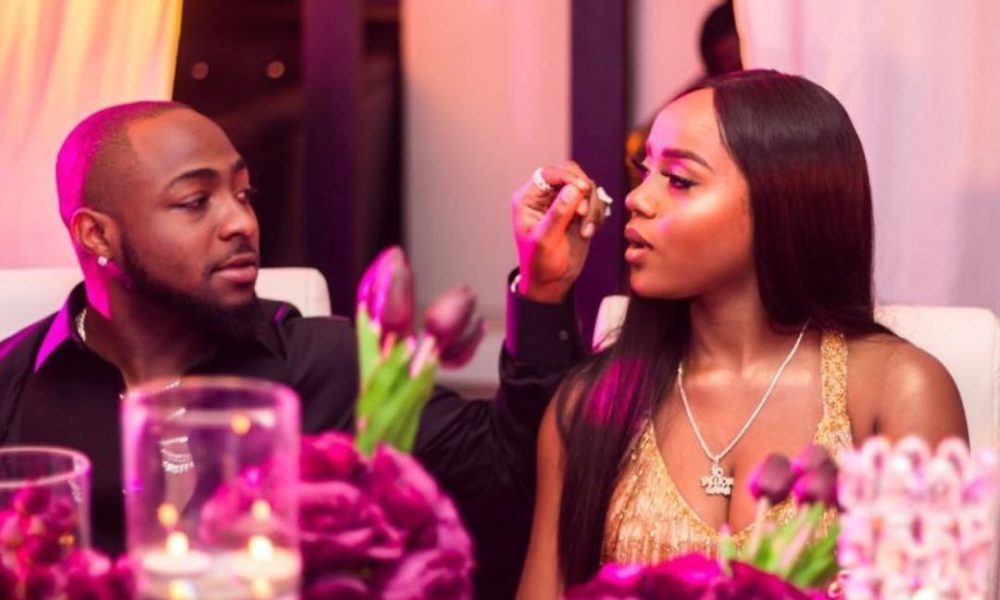 Nigerian music superstar, Davido, officially introduced Chioma to his family as he announced their plans to get married in the year 2020.
The news which has since gone viral on the internet, has left many people 'juiced'  as the couple is one of Nigeria's most talked about couples in recent times and are one of the most liked. He took to instagram to post "first of all introduction"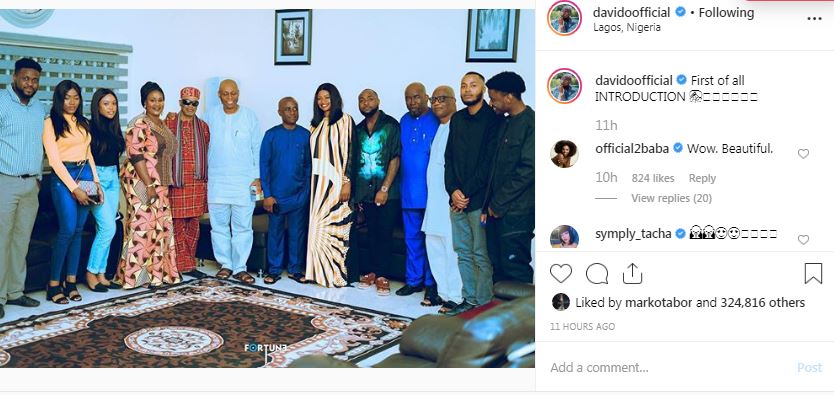 Many Nigerians have taken to social media to react to the news which for many people is considered great news as Davido who appears not to have a single commitment bone in him, has finally decided to settle down.
While a few are still of the opinion that Davido is not going to go through with it, others are happy and can't wait for the wedding which they believe is going to be one of the biggest Nigerian celebrity weddings of all times.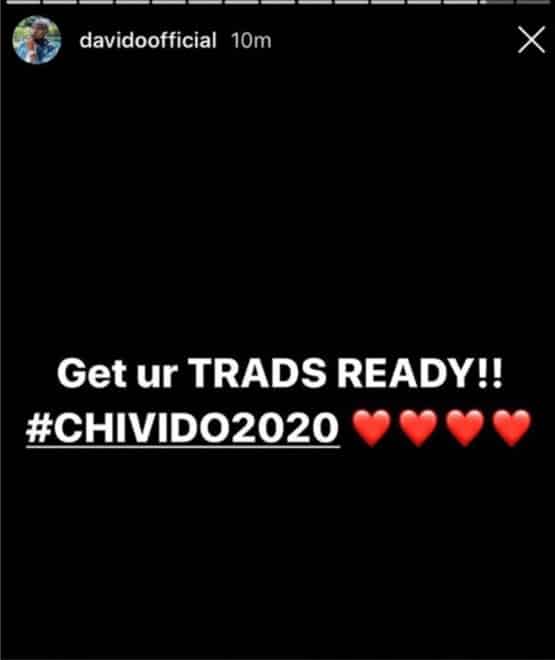 The elder brother, Adewale Adeleke who is also engaged confirmed the news as he took to Instagram to congratulate the couple while stating that the main wedding will hold in 2020.
He posted;
"So happy! Love you both @thechefchi @davido official #chivido2020"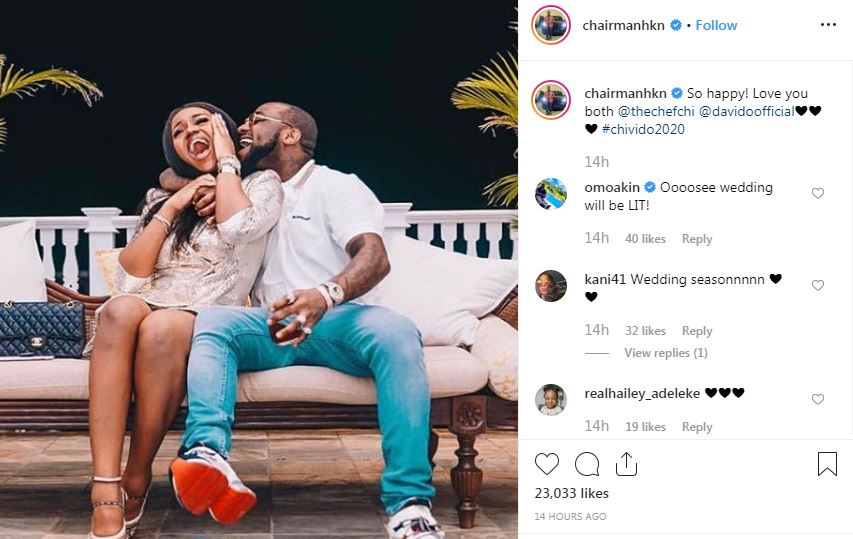 Well wishers have since taken to both Davido and Chioma's pages to send their congratulatory messages, and amongst them is club manager, Cubanna Chief Priest who stated that the wedding will be the "biggest wedding in Africa"
He wrote;
Owerri ANTICIPATE We Are Gonna Have The Biggest N Best Wedding Ever In Africa, Our Sister @thechefchi Is Bringing Home A Young Legend @davidoofficial When Yourba?? Go Dey Marry Igbo?? Na So E Suppose Dey Be, My Darling In-laws The YourbaDemons?? I Go ShutDown SouthEast?? For Una, We Love You Guys "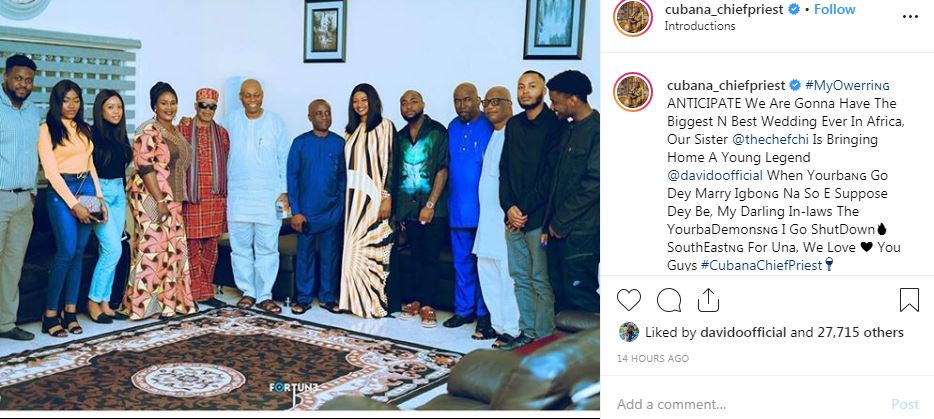 ---