Ubi Franklin recently enjoys calling out folks who criticize his posts and lifestyle, and he did just that when Alexx Ekubo called him out on Instagram.
The drama started after the music boss reacted to Obiwanne Okeke's arrest.
He wrote:
"Stop allowing motivational speaker drive you into a place of delusion and intense confusion. Not everyone will be an entrepreneur,".
Ekubo replied, reminding Ubi of his frequent 'inspirational' posts:
"Na you gon gon be the pilot of the flight. Awon inspire to desire, to perspire," said the actor."
This ticked Ubi off and he went on a long rant, dismissing Ekubo's comment as "disgusting."
Check out their exchange below: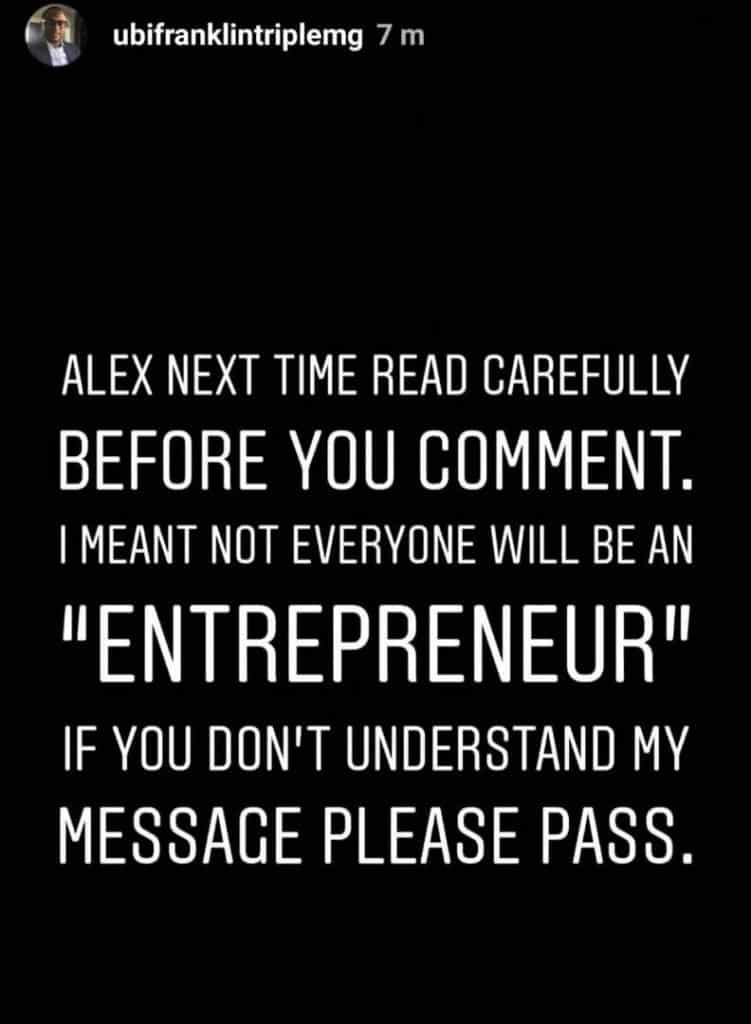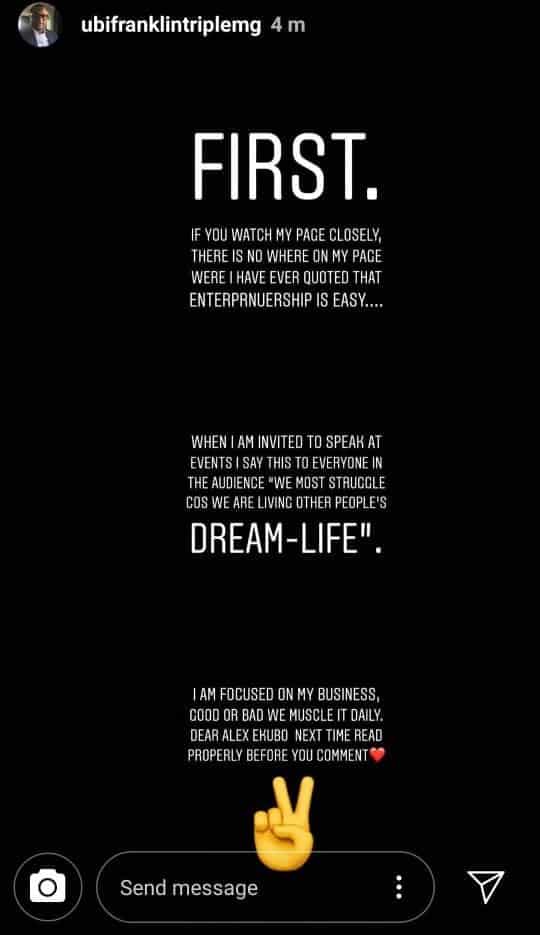 ---