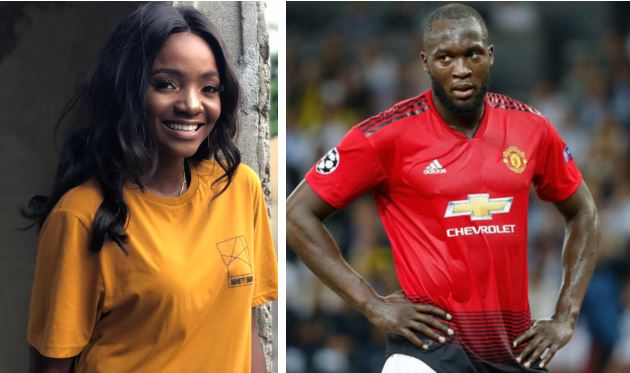 Belgian professional footballer, Romelu Lukaku who plays as a striker for English club Manchester United, receives serious bashing from Manchester United fans after his 'horrible' outing in the team's outing against another English club, Arsenal which ended in a defeat.
Manchester United fans were all praise and accolades for their team just a few days ago, after it defeated PSG by 3 goals to 1 in France, but only to return the goals to Arsenal on Sunday, 10th March, 2019.
Devastated United fans took to social media to blast some of its players especially Lukaku, which is said to be in perfect form under the new coach. One of such fans was Nigerian singer Simi.
She had tweeted:
"Lukaku is daft and has zero striker instinct. Ugh."
Well, another fan in a quick defence scored some hot points against Simi, saying:
"Not all are songs are a hit, so she should take it cool with the Belgian striker."
See post below: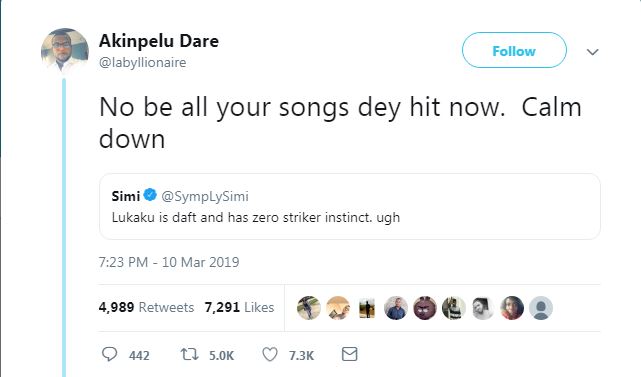 ---