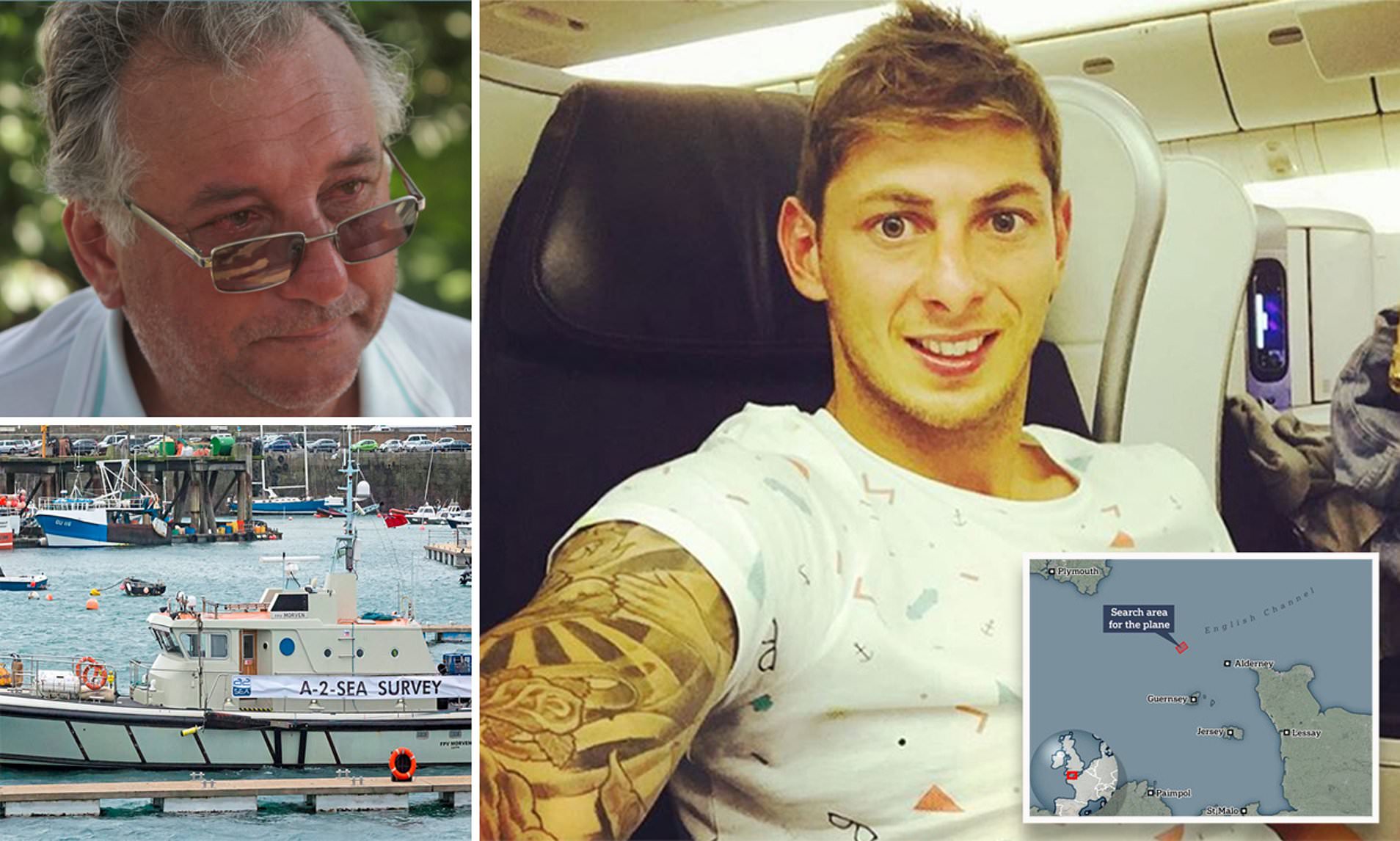 Emiliano Sala's missing plane that disappeared with the footballer and pilot David Ibbotson on January 21, while flying from Nantes to Cardiff has been spotted on Sunday, February 3 using hi-tech sonar equipment-with passengers on board assumed dead.
According to  the marine specialists, David Mearns, who is in charge of the private search revealed that the plane's wreckage was discovered in the seabed of the English Channel.
BREAKING: Investigators say a body can be seen in the wreckage of the plane which was carrying Cardiff City footballer Emiliano Sala, as they release underwater footage.

Follow the latest on this breaking story here: https://t.co/CrsiNS2Czd pic.twitter.com/IpP38TtVgU

— Sky News (@SkyNews) February 4, 2019
He further explained that the AAIB boat as well as a ROV (Remotely operated underwater vehicle) were employed to confirm the plane's identity.
#BREAKING MISSING footballer Emiliano Sala's plane is FOUND: Crashed aircraft is discovered in the Channel after search boats use state-of-the-art sonar to scour the seabed https://t.co/bxnEsTdqCi

— ALPHA PRO (@DTMsport) February 3, 2019
At the moment, Sala's family members alongside the pilot have been contacted regarding the development, as experts from the Air Accident Investigation Branch are being mobilized to recover the plane from the scene.
Speaking with reporters Mearns confirmed the wreckage was spotted by 9 am Sunday, suggesting that it took less than 60 minutes to discover the debris.
---