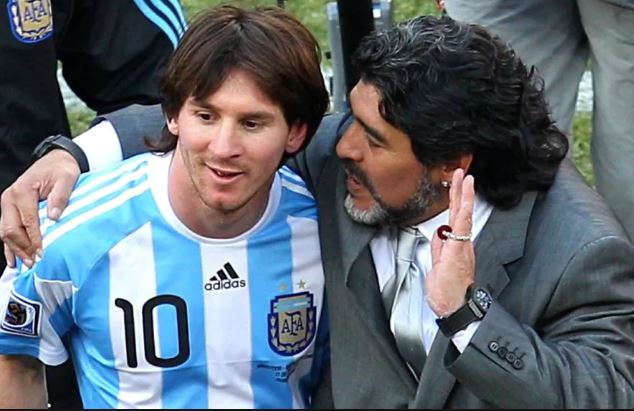 Argentina legend Diego Maradona has advised Barcelona star, Lionel Messi to take a stand against critics by retiring from the national team.
Speaking to Clarin, the recently appointed coach of Mexican side Dorados, Maradona said he would have like to see Messi 'tell us all to f*** off.'
"What would I tell Messi? To not come back any more. To retire," Maradona said.
"The Under-15s lose and it is Messi's fault, the fixture list in Argentina puts Racing against Boca and Messi is to blame. He is always to blame. Stop breaking my balls," he added.
"I would tell him: 'don't go anymore, man'. Let's see if they can handle that. Let's see if they're really big men.
"I would have liked to see him tell us all to f**k off. Because he is not to blame for us not being world champions. Fine, we all placed our hopes in him, but when you go to the racetrack you hope your horse wins and he comes in eighth.
"In Formula One Vettel has a great engine and Hamilton beats him. Right now the national team doesn't do anything for me or for the people. We have lost that. The passion. It cannot play against Nicaragua or Malta, no, brother. We are throwing all the prestige we earned down the toilet."
---