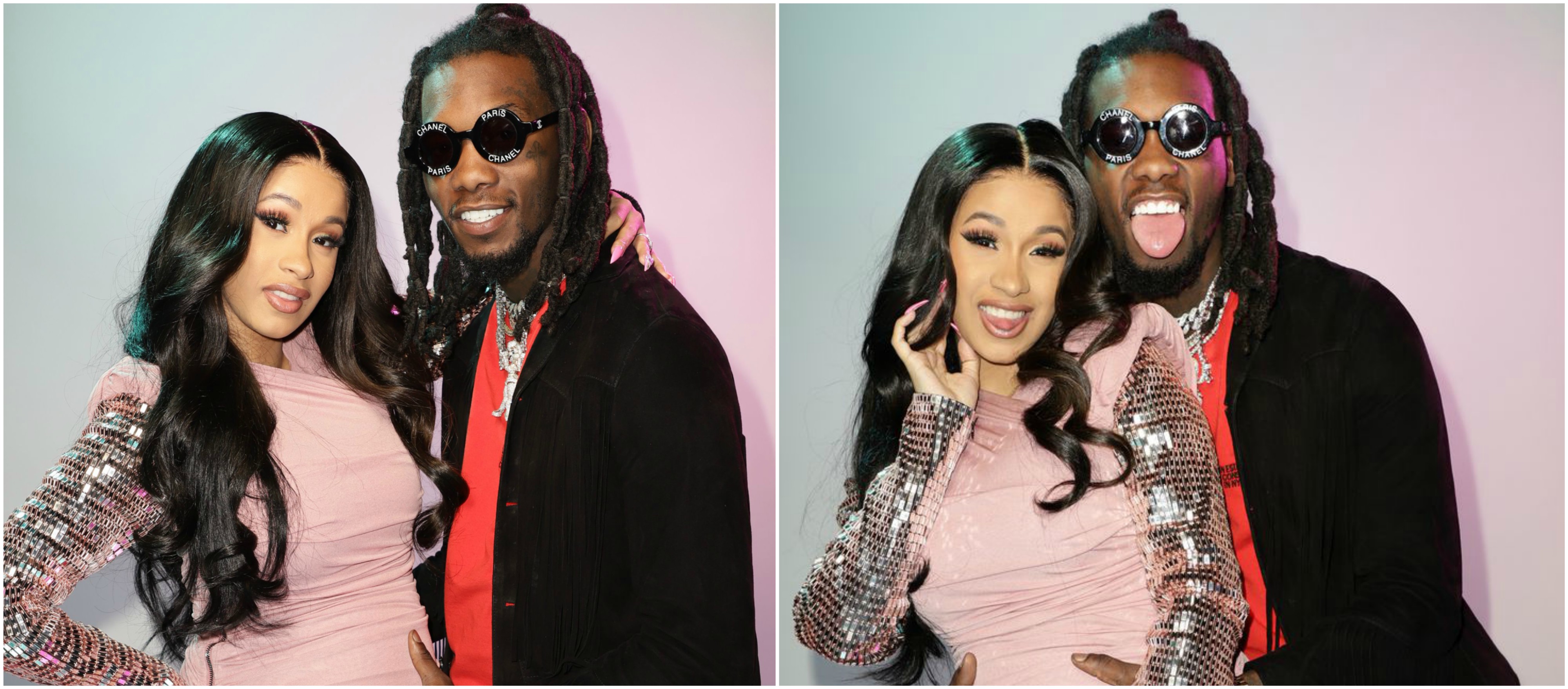 Rap couple, Cardi B and Offset are already married. It was revealed a few hours ago that the couple secretly got married last September, one month before their public engagement in October 2017.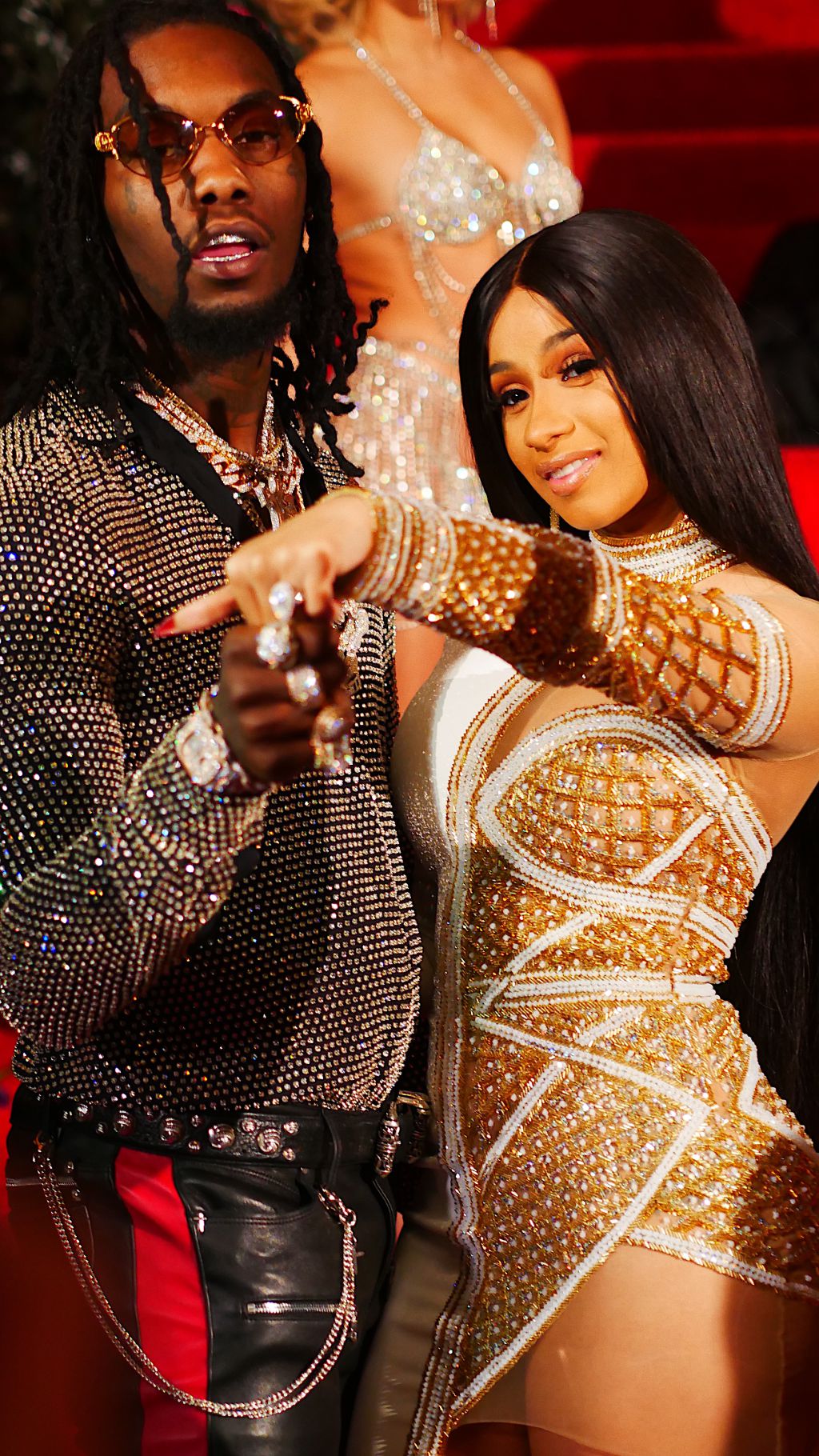 Reports of the secret marriage surfaced Monday morning (June 25) following a comment by Offset at Sunday night's BET awards that raised some eyebrows when the rapper joined Migos onstage to accept the award for best group.
"I thank my wife. You should thank yours," he said to a crowd unaware of any marriage.
After his confusing statement, a news source unearthed a marriage certificate in Fulton County, Georgia dated on Sept. 20, 2017. The certificate appears to be legal and it has both of their names on it.
See Certificate below: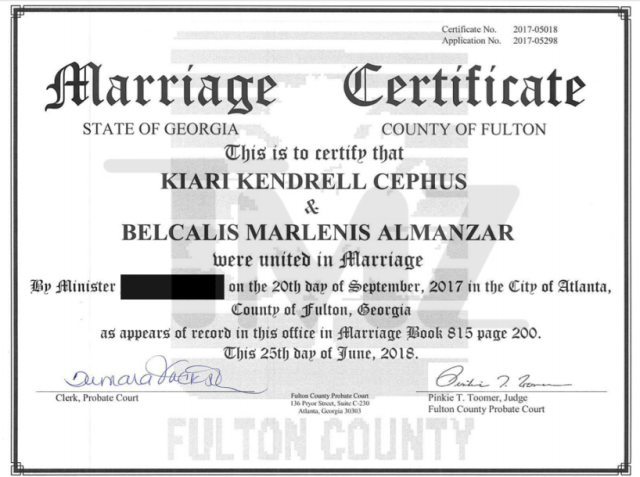 Apparently, Cardi B was planning to keep the wedding private and reveal it in her own time, the same way she kept her pregnancy a secret. But the information leaked before her big reveal and she's upset by this.
Just hours after the reports began circulating, Cardi B took to Twitter to set the record straight, captioning the photo of her statement:
"This why I name my album 'Invasion of Privacy' cause people will do the most to be nosey about your life. Welp fuck it."
Cardi confessed that,
"one morning in September we woke up and decided to get married."
The "I Like It" crooner  added that it was only herself, Offset, and her cousin that were present for the wedding and there was no wedding dress or ring. She went on to tell people to stop saying she's having a baby out of wedlock since they now know she's married for real.
Read what she wrote below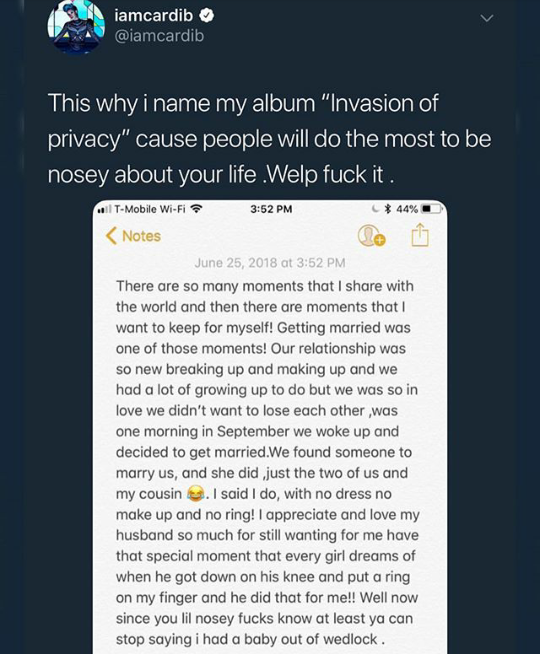 ---