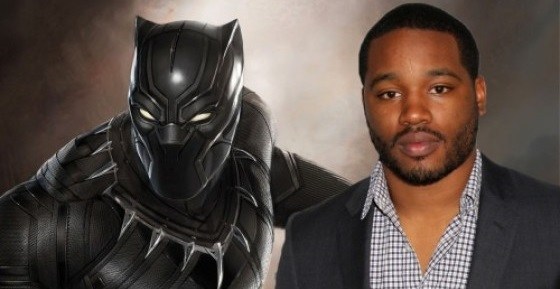 Black Panther director Ryan Coogler pens heartfelt letter to fans .
Less than a week after it hit theaters, Marvel's Black Panther has already recorded an impressive $242 million at the box office and in doing so has smashed the notion that "black films don't sell." The movie, which stars a predominantly black cast, has been given unanimous praise from critics and fans alike, but none are more proud than director and co-writer Ryan Coogler.
Taken aback by the overwhelmingly positive response, Coogler penned and shared a personal letter to supporters of Black Panther. Posted on Marvel's official Instagram account, the letter begins, "I am struggling to find the words to express my gratitude at this moment, but I will try.
"Deep down we all hoped that people would come to see a film about a fictional country on the continent of Africa, made up of a cast of people of African descent."

"Never in a million years did we imagine that you all would come out this strong," Coogler writes. "It still humbles me to think that people care enough to spend their money and time watching our film. But to see people of all backgrounds wearing clothing that celebrates their heritage, taking pictures next to our posters with their friends and family, and sometimes dancing in the lobbies of theaters — often moved me and my wife to tears."
Coogler ends the letter by giving thanks to those that actively promoted and shared the film. "Thank you for giving our team of filmmakers the greatest gift: the opportunity to share this film, that we poured our hearts and souls into, with you."
In similar news, Chadwick Boseman covers 'Rolling Stone' Magazine and discusses the impact of 'Black Panther.'
---